5 Steps to Faster Certification
9th August 2022

Posted by:

CML

Category:

Useful Information

Eurofins CML is the world market leader for ATEX and IECEx certifications for potentially explosive facilities.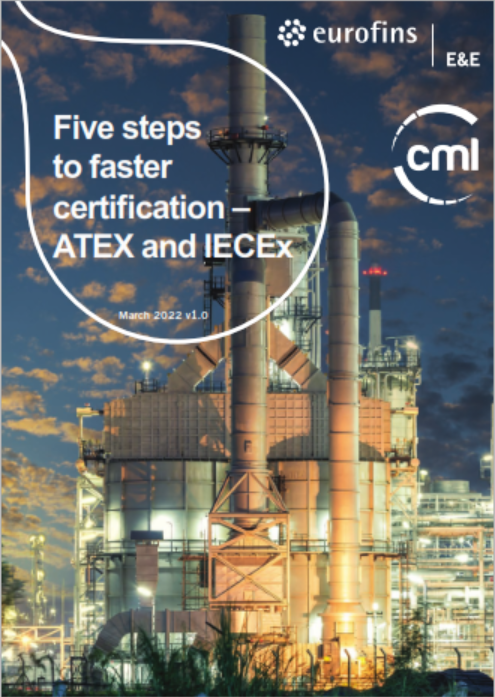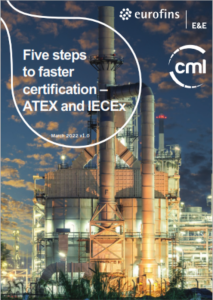 We can guide you through even the most complex certification requirements, saving you time and money in the Ex certification process. In addition to ATEX and IECEx certifications, we also issue UKEX (UK), JPNEx (Japan) and MET (North America) approvals and mediate other local requirements such as INMETRO for Brazil.
No matter what demands you place on your product certification: Eurofins CML is at your side with advice and action.
CERTIFICATION MADE EASY
With ATEX and IECEx certification, there are opportunities for the manufacturer to influence the overall project timescale. By downloading your FREE '5 Steps to Faster Certification' whitepaper you will be able to learn these steps and put them into action during your next Ex certification project.
TRUSTED CERTIFICATION, DELIVERED