Eurofins CML operate a UKAS accredited and IECEx test laboratory that can provide laboratory testing services and test reports for the full range of Ex tests required for hazardous area approval. UKAS accredited and IECEx partial ExTR reports can also be issued to assist clients with hazardous area approvals with other certification bodies, where capacity problems or lack of expertise are causing delays. Contact us for more information. The following areas are covered:
Ex testing
Full test facilities available with three expert laboratory technicians able to provide accurate test results and also discuss the test requirements for your equipment.
Clients may have an interest in the following:
Flameproof reference pressure, flame transmission etc.
Intrinsically safe spark testing
Intrinsically safe battery short circuit
Encapsulation tests
Thermal endurance (four chambers available with separate ovens and freezers)
Impact (hot, cold)
Environmental tests
Temperature from -60°C to 200°C
Humidity up to 95°C, 90% rh
Optical power
Measurements according to IEC 60079-28 for optical radiation.
UV Exposure
ISO 4892 or other specification, including water spray option
Ingress protection IEC 60529 Ed 2.1

Effective against fingers or similar objects (>12.5 mm) IP2X, effective against tools, thick wires, etc. (>2.5 mm) IP3X, effective against most wires, slender screws, large ants etc. (>1 mm) IP4X, dust protected IP5X, dust tight IP6X (max enclosure size approx 2.2m x 1.3m, max weight 300kg, please contact us if testing of larger size is required)
Water: IPX3, IPX4, IPX5, IPX6, IPX7, IPX8 to 100m, IPX9 and IPX9K.
Further information on Eurofins CML Ingress Protection testing can be found here.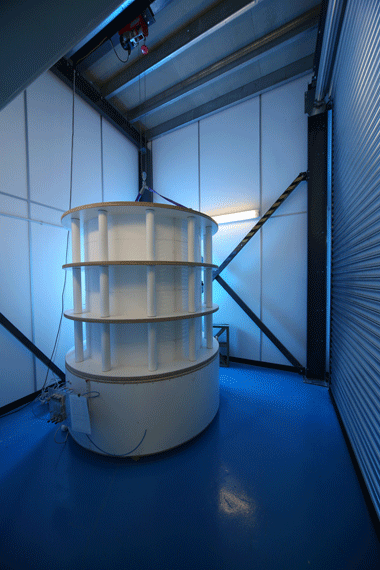 At our Cheshire based laboratory facility Eurofins CML can provide a range of custom testing services including Ex, IP, optical power and many more applications.
For full details of our laboratory custom testing availability and scope please contact us.
As part of our accredited testing scope Eurofins CML can offer either as part of a certification project or stand -alone testing Ingress Protection (IP) testing against IEC 60529.
IP testing determines the level of protection equipment has against solids and liquids. By testing against the standard we measure the effect of the exposure has on the equipment and give the appropriate IP rating.
As part of our technical support service Eurofins CML's customers can take advantage of our pre-compliance testing service. This allow manufacturers of EX equipment to use our facility to test, against relevant standards the suitability of their product for passing the testing requirement or achieving product certification. We can advise on testing requirement of the standards, sample requirements and supply results of the tests. The results of the testing can be used in support of full applications for EX product approval.
Please contact us for further details on our pre-compliance testing service.
Eurofins CML's laboratory facility in Cheshire is available for hire for independent testing purposes. The hiring of the facility is available with either the use of Eurofins CML lab staff or just under the supervision of one of highly experienced lab technicians.
Please contact us for further details regarding the hire of our laboratory